---
---

To Watch Video Clips from this DVD, Click Here.
A Description of the Walk on this DVD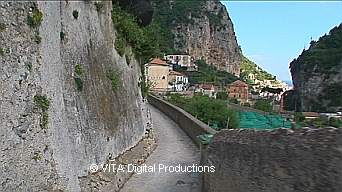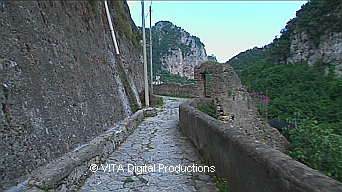 Your walk begins high in the Valle dei Mulini, the famous "Valley of the Paper Mills"
overlooking Amalfi and the Mediterranean.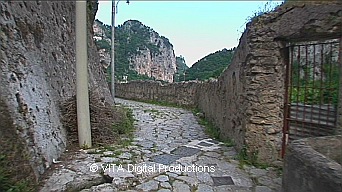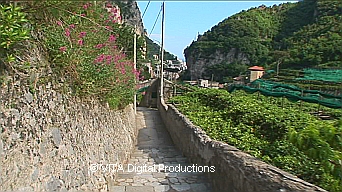 As the old stone walkway curves gently and sweeps downhill, you pass lemon groves
whose trees are heavy with their enormous ripe lemons.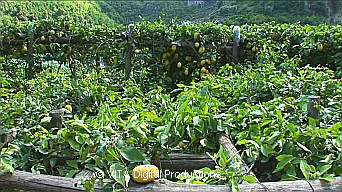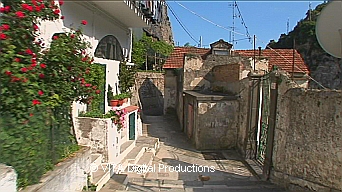 Many of the extremely large lemons will be transformed into limoncello -
the sweet lemon liqueur famous along the Amalfi Coast,
usually served in a frozen glass after dinner.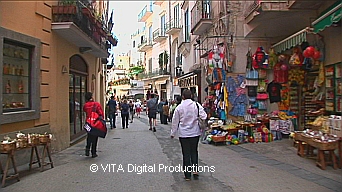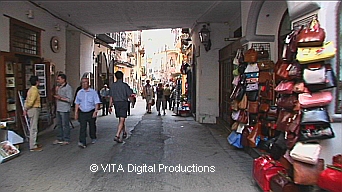 Soon you enter Amalfi itself, walking along the Via Capuano,
and pass the many shops filled with day tourists.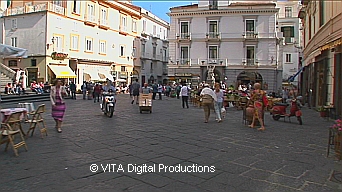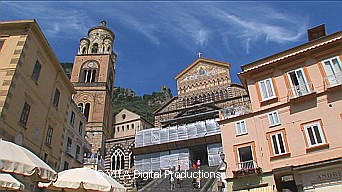 The street changes names to become the Via Lorenzo & Amalfi
and you enter the Piazza Duomo and pass outdoor cafes.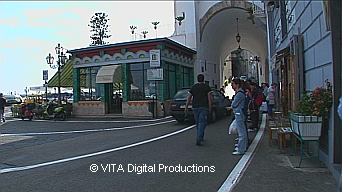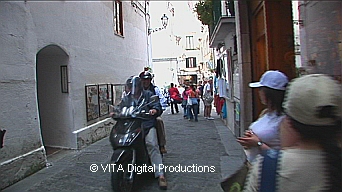 Passing through the Porta della Marina, you cross the
Piazza Flavio Gionia and dodge the busy traffic.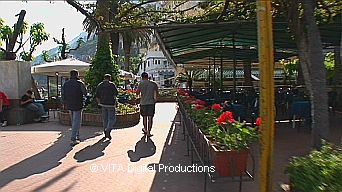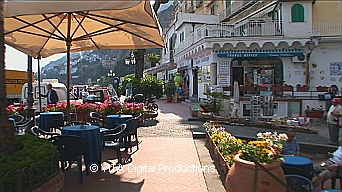 Passing more outdoor restaurants and gelato shops,
you walk along the Via Lungomare dei Cavalleri
as it parallels the coast.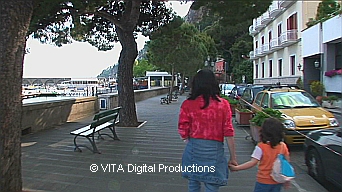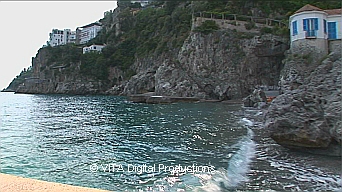 Your 30 minute Amalfi walk ends as you reach a small beach.
You'll enjoy this 30 minute walk either with the lively, upbeat music
or with the natural sounds recorded on site as this video was made.
Both soundtracks are included on the DVD!


BONUS CHAPTER:



A separate 16 minute mini-documentary on the Amalfi area is also included on the DVD!



Leaving Sorrento on a jet boat for a day in Amalfi, you return on the autobus along the
thrilling and scenic Amalfi Coast Drive.



---



And remember, this DVD makes a unique gift for family and friends!




---

---


Note: We are VITA Digital Productions and we are selling these DVDs.
We filmed all of the video footage used in this program, we edited it,
we have licensed the rights to the music used in this production,
and we own the copyright to this program.

The DVD you will receive is a "burned" DVD which was duplicated in our studio.
It contains an interactive menu and will play on DVD players and computers.

All of the above photos are actual still frames from the walk.



Copyright 2014 VITA Digital Productions - All Rights Reserved